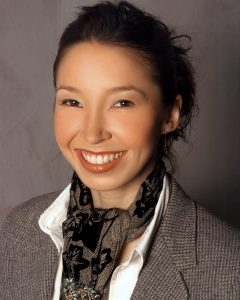 Kristen (KC) Chun is  movement educator, somatic practitioner,  dance-maker, and arts administrator.  She has taught contemporary dance technique, dance science and somatics, Alexander Technique, and composition on the faculties of Temple University, Pig Iron School/UArts, Drexel University, and Bryn Mawr College; and has been commissioned nine times to create new work for students at Drexel University, West Chester University, and Trinity College.
Her teaching practice has also included teaching technical and creative movement and gymnastics for daycare centers, competitive gyms, high school programs, Dance for Parkinson's Disease, the Philadelphia Cancer Support Community, and as a Teaching Artist with Temple University's Institute on Disabilities.
KC is the artistic director of the project-based company freshblood, whose choreography has been presented locally and in New York and Boulder. Some examples include: the Philadelphia International Festival of the Arts in collaboration with Pasión y Arte Flamenco Company, NeXus/University of Colorado at Boulder, Aspen Dance Connection, Packing House Center for the Arts, Dairy Center for the Arts, Cool New York Dance Festival, DUMBO Dance Festival, Brooklyn Arts Exchange, the Merce Cunningham Studio, Norristown DanceFest, and the Philadelphia FringeFestival.
Her professional performing credits include the choreography of Susan Rethorst, kim olson/sweet edge, Maedée Duprès, Sara Hook, Cynthia Oliver, Judy Dworin Performance Ensemble, Guillermo Ortega Tanus, and Jessica Warchal-King. She is thrilled to be working on a new project with Whit MacLaughlin/New Paradise Laboratories Theatre Co., to premiere in 2021.
KC is a Registered Somatic Movement Educator and Therapist with The International Somatic Movement Education and Therapy Association (ISMETA), and holds a MFA in contemporary dance performance, pedagogy, and composition from the University of Illinois at Urbana-Champaign, an Alexander Technique teaching certification from the Alexander Technique Center Urbana, and a BA in Latin American studies from Trinity College.